Captain's Bio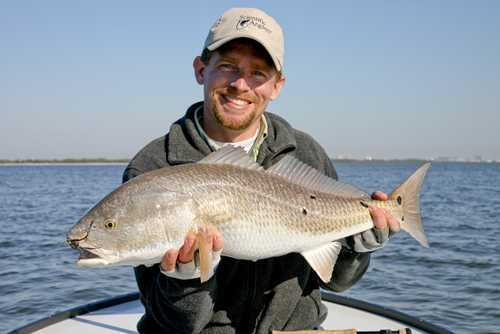 Capt. Bryon Chamberlin was introduced to the fishing world at the ripe old age of two by his father, whose military career and various tours of duty gave Bryon the opportunity to fish in many parts of the United States and in West Germany. The fishing bug struck home during Bryon's middle and high school years while living in Fort Walton Beach in Florida's panhandle. The school week couldn't go by fast enough for Bryon to join his father on their next weekend fishing adventure.
After high school, Bryon and his parents moved to Tampa, Florida. Bryon attended college at the University of South Florida and also received his on the water education in Tampa Bay at the same time. There were many occasions where he spent more time in nature's classroom than in the air-conditioned classrooms at the university. But Bryon eventually graduated college with a B.S. in Zoology and a B.A. in Interdisciplinary Natural Science/Chemistry.
After college, Bryon landed a job conducting habitat restoration in Tampa Bay. After two years, and with a little helpful encouragement from his wife, he decided to follow his dream of being a professional charter captain. Captain Bryon prides himself on being a patient, hard-working and enthusiastic guide, and enjoys introducing clients to a thriving ecosystem surrounded by the sprawling skyline of a major metropolis.
"Thanks Pop, for always having the time to take me fishing."
– Captain Bryon Chamberlin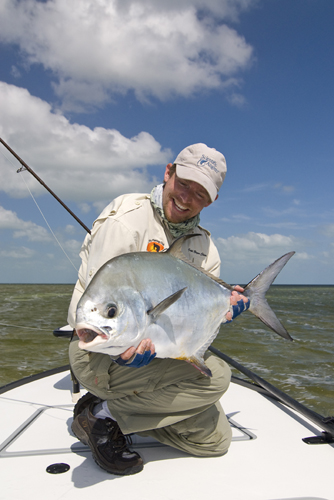 Years Guiding: 10
Years Fly Fishing: 17
Fly Fishing Tournament Results
SaltFly
2012: 1st Place Team
RedFly Tournament
RedFly #2: First Place Team
RedFly #4: Second Place Team
RedFly #6: Third Place Team

Tampa CCA All Release Challenge
1st Place Fly Rod Division 2003
2nd Place Fly Rod Division 2004
1st Place Fly Rod Division 2006
Sarasota CCA All Release Challenge
1st Place Fly Rod "Redfish" 2004
1st Place Fly Rod "Trout" 2005
1st Place Fly Rod "Redfish" 2007
Fall Fly Fishing Challenge
Grand Champion 2006
Runner Up 2007
1st Place "Trout" 2008
1st Place "Redfish" 2011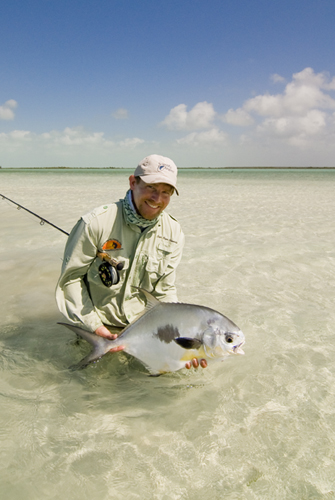 Publications
Saltwater Fly Fishing      Oct/Nov 2005″Power Charge…Tampa Bay Cobia on the Fly" by Rusty Chinnis
Florida Sportsman      March 2008 "Fool for the City" Fly Fishing for Gold in Urban Tampa Bay by Rusty Chinnis
Fly Fishing in Salt Waters     Nov/Dec 2008 "Challenge of Chassahowitzka" Fly fishing in the Chassahowitzka Wildlife Refuge by Rusty Chinnis
Fly Fishing in Salt Waters     July/Aug 2010 "Walking Down The Bones" Wading the backcountry of South Andros for bonefish by Rusty Chinnis